Website essentials for increasing traffic, leads and conversions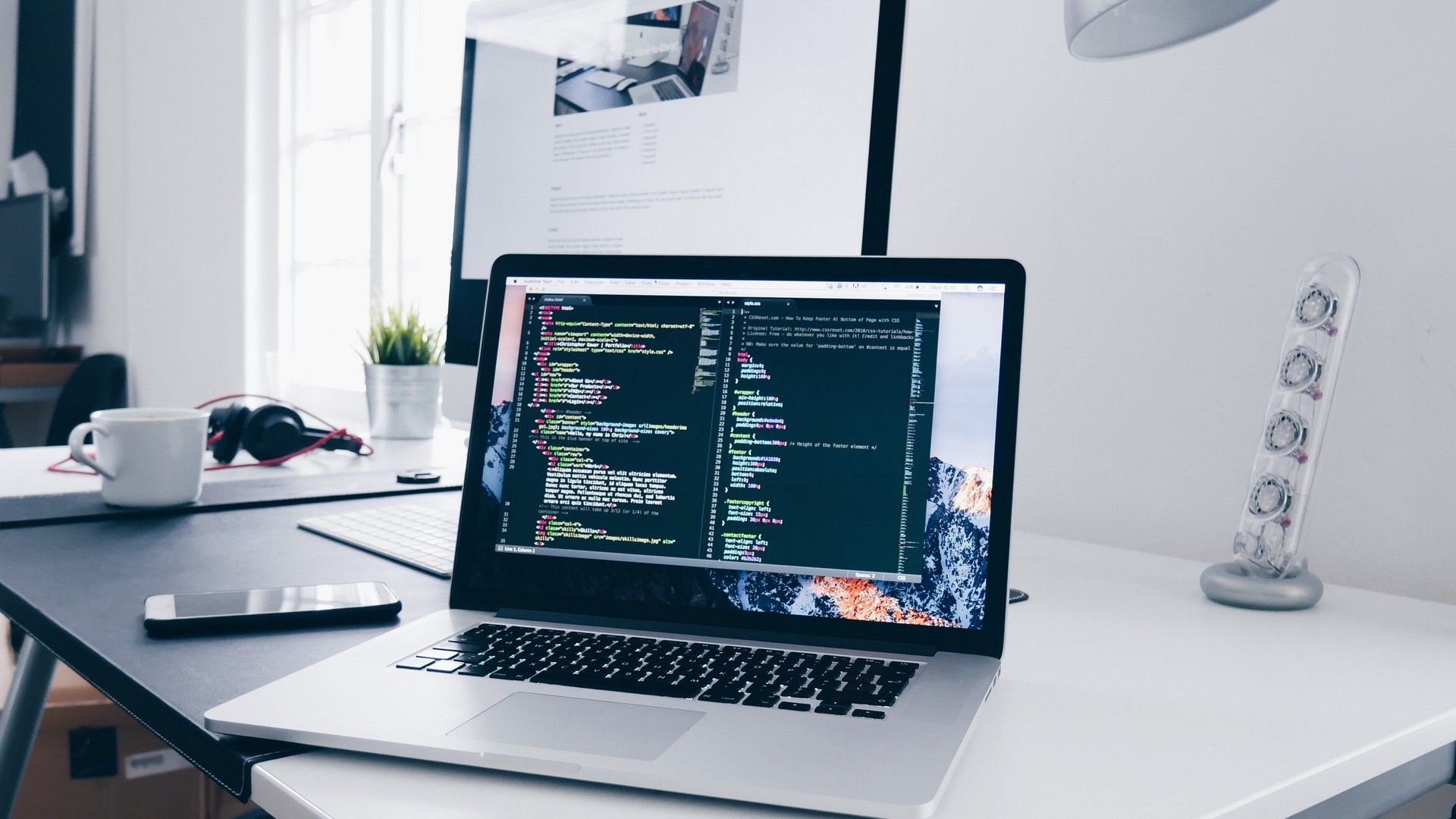 Welcome to the brave new digital world! According to Hootsuite's Digital Trends report for 2020, Internet users make up 60% of the world's population and spend an average of 6 hours and 43 minutes online. So, if a company wants to reach its target consumers, it most likely needs a website. In fact, it needs a great website, that can stand out amongst the almost 400 million active websites currently on the web.
But what is a good website? In order to answer this question, we must first look into what its main goal is. Generally, all websites, be them B2B or B2C, have a shared goal of presenting information about a specific company in a well-structured, compelling way, acting as a digital business card for that particular enterprise.
A company's website can be a great first point of interaction between brands and clients, whether it's a simple landing page that collects leads or an e-shop that allows users to make purchases. However, regardless of its ultimate goal, it needs to comply to certain prerequisites in order to be useful. It should: be easily found on the web, provide content that keeps users on the platform and offer easy access to content and features through great design and usability. Of course, there are also specific steps to be taken in order to improve lead generation and conversion.
In this article, we will highlight simple ways in which companies can optimize their websites in order to build a strong online presence.
SEO strategy
Search engine optimization is the first step towards building a competitive website. Without a SEO strategy, your company's website will remain out of reach for most Internet users, regardless of the quality of its design or content. Search engines analyze each website and decide how relevant it is for users interested in a given topic.
So, your website can be among the first results displayed or it can land on the 10th page for an important keyword. The choice is yours to make. It all depends on how thoroughly you plan your SEO strategy. Although SEO optimization seems to be quite difficult (it can be a challenge!), Google's main criteria for indexing websites are known, so companies and developers just need to make sure that their website meets current SEO standards.
Presently, search engine optimization includes two sets of rules: those that should be implemented on-page and those that are connected to off-page actions. As the name suggests, off-page optimization concerns the optimization of external elements such as inbound links. These links are present on other websites, redirecting users towards your platform. The more external links redirect Internet users towards your company's website, the more reliable your website is, at least according to Google's standards. And if the platforms that host these links are credible, your website will rank higher.
There are multiple strategies available for generating inbound links that lead to your platform. For instance, inbound links are created when users share content from your website on their social media channels. Publishing content on other websites or blogs will also generate inbound links. And don't forget to add your platform's link to local directories or to Review and Rating directories such as Yelp.
Although, in recent years, off-page optimization has become the most important part of the SEO optimization process, on-page optimization still contributes to search engine ranking. In other words, including your main keywords in content elements (headlines, sub-headlines, image titles) is still crucial for SEO. However, adapting website content to SEO standards can prove to be quite challenging, especially if you want to create engaging copy. A balance needs to be found between what users expect and what search engines deem relevant.
On-page optimization also includes the optimization of meta tags in the html file. Although the impact of this type of optimization is reduced when compared to the types we've previously discussed, title tags and description tags continue to be useful to search engines and users alike.
Search engine optimization is a continuous process both on-page and off-page. It surely deserves a more ample presentation, so feel free to dive into a more informative article we've recently written on this topic.
Content strategy
As we've previously stated in our introduction, content quality can have a significant impact on search engine rankings. However, content should primarily be designed to attract the user's attention and offer the needed arguments in order to persuade him or her to perform a certain action. In other words, content should be a tool brands use to build trust and nurture lasting relationships with clients. As such, when creating website content, one should prioritize consumer expectations and not SEO requirements.
Ideally, after skimming through a company's website, users should have a good understanding of the company does, of what he should do next (subscribe to newsletter, claim an offer) and why he should do it. Many online articles offer insights into how companies can create effective content strategies and even we've written one here.
However, without going into too many details, it's safe to say that all successful content strategies have one thing in common: they are consumer centric. So, start by crafting headlines and sub-headlines that demand attention, guide users to your desired outcome using arguments or links they consider relevant, encourage them to take action through an appealing call-to-action and only apply SEO rules when you can do so without impacting content quality. And you can always offer some extra content that includes solutions to problems clients might be facing: eBook, industry report etc, in order to gain their trust.
Consumer-centric content can be attention grabbing but it will not increase user retention without proper design and navigation.
Design and usability
When it comes to websites, first impressions matter. And it's not all about the overall look and feel, loading time is crucial. Google recommends a loading time of less than 3 seconds, and, according to statistics, once you're past this threshold, with each passing second, your website's bounce rate will grow significantly. Once loading time is optimized, the development team can begin to optimize the website's navigation and design in order to make sure that it meets consumer expectations.
Design is a great tool for building consumer trust. By choosing a consistent visual identity for your brand and then implementing it in your website developers make sure that users feel safe enough to click on a link or make a purchase. In order to create a consistent design, web designers choose a limited number of fonts, colors and buttons that work together well, and adhere to this visual system throughout the platform.
Navigation is also an important element of good design because it provides access to content and the aforementioned beautifully designed pages. That's why, it's important to implement some common navigation components: a simple main menu, a search bar at the top of a page, navigation links in the Footer and breadcrumbs.
However, each website has different design and usability needs, so we've created an entire article on this topic, with plenty of resources for new entrepreneurs.
Leads and conversions
If your website's goal is lead generation and conversion, the optimization process should definitely include testing multiple call-to-action buttons with different types of shapes, colors and copy, as well as different placements.
It's also important to accommodate both new users and returning users, and to adapt to their specific needs. For instance, in order to encourage new users to interact with the website, it's considered good practice to offer additional materials such as reports or guides in the first half of the landing page. Additional CTA buttons or links can be placed within the content to persuade returning users to take action.
If lead generation is your company's main goal, we recommend creating a dedicated landing page. This type of page usually has a simple, clear structure that consists of a headline, an optional sub-headline, a short description of the offer in question, a call-to-action, at least one image that supports the offer, arguments in favor of claiming the offer such as customer testimonials, and, of course, a lead collection form. There are no strict rules or regulations when it comes to building an effective landing page, just a series of best practices most specialists tend to agree upon that we've included into one of our recent articles.
To sum things up, there is no definitive recipe for creating a perfect website, but the rules and good practices recommended in this article can be a good starting point for entrepreneurs looking to optimize their company website.