Inbound marketing strategies for successful startups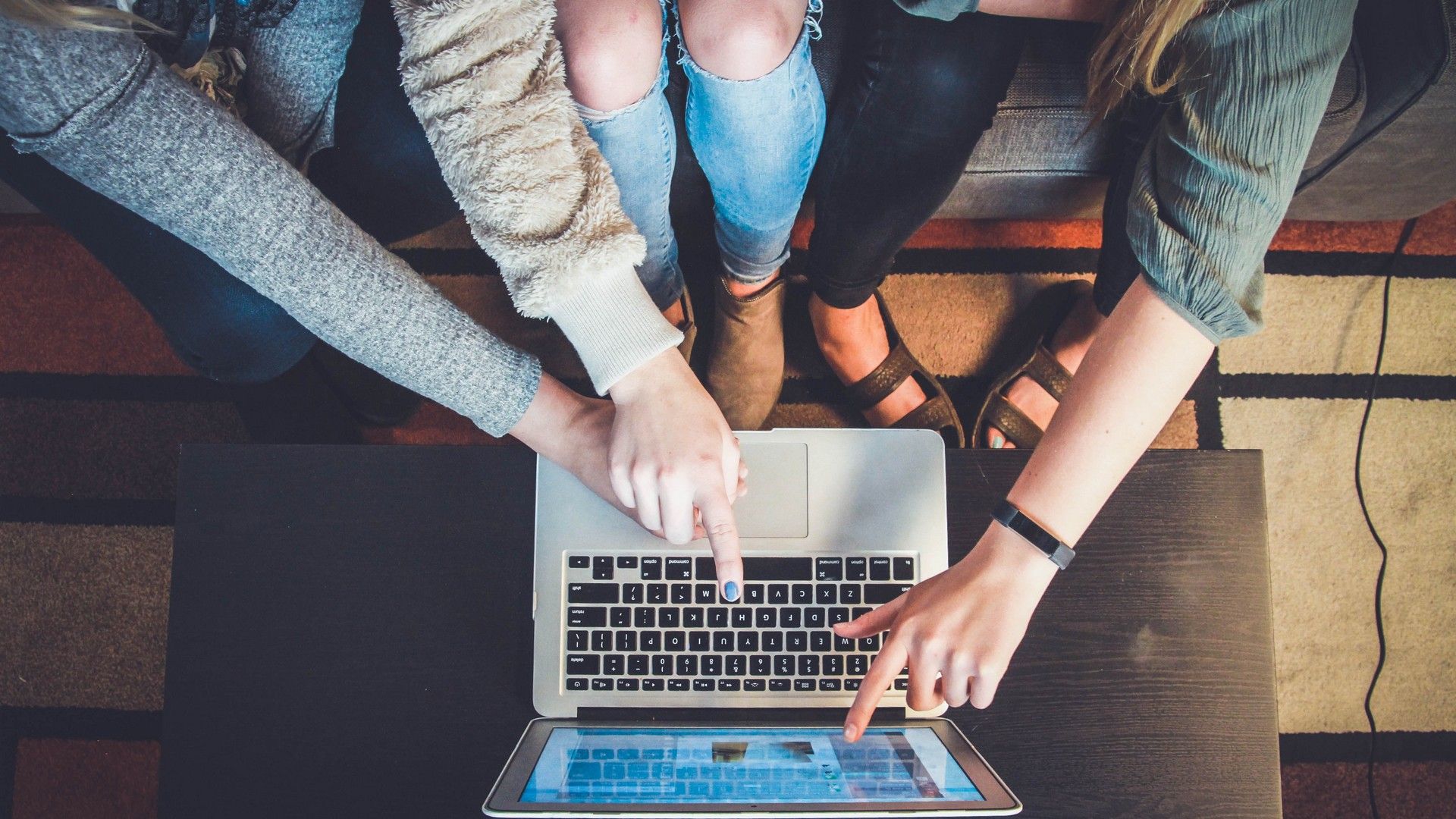 Starting your own business, being your own boss seems like a dream come true to most employees working 9-5 jobs in large "soulless" companies. And when you consider the fact that some of today's most well knows companies such as Airbnb, MailChimp and WhatsApp started out as small startups, it's easy to understand why becoming an entrepreneur has become a sort of Holy Grail for an entire generation of despondent employees looking to escape the daily grind.
However, startups are a lot like marriages. They take up time, resources and even though you try your best, there's a good chance they'll end in divorce. In fact, like most newlyweds, entrepreneurs are reluctant to think about the possibility of failure. And understandingly so. The odds are not in their favour. 90% of new startups fail.
However, the key to becoming a successful entrepreneur is to base your decisions on relevant facts. And in order to do so, one must first face the facts. So, let's say that again: 90% of new startups fail, and 20% don't even make it past their first year.
Today, getting your foot in the door of any industry is an arduous task. Competing with big brands that allocate substantial budgets for paid ads and partnerships is not an option for most startups. So, how can new businesses attract consumers? The answer is simple, by not overwhelming consumers with offers about their brand and simply creating the right content according to consumer needs. In other words, inbound marketing.
The rise of inbound marketing
Before inbound marketing, outbound marketing was seen as the only possible option for all companies looking to attract consumers. Outbound marketing tactics rely on acquiring media in order to, in a sense, buy the audience's attention. Companies looking to venture into digital marketing can purchase anything from banner ads to email lists in order to reach more users.
However, this approach can be expensive and rather intrusive. And if we consider that, according to estimates, the number of ads brought daily to the consumer's attention varies between 6.000 and 10.000, it's miraculous that any leads are still generated through outbound marketing, regardless of costs.
That's why ever since 2006, when HubSpot first introduced the concept of inbound marketing, more and more companies have been switching from an aggressive marketing approach to a more " if you build it, they will come" approach. At its core, Inbound Marketing is all about creating quality content appropriate for different stages of the consumer journey.
So, HubSpot created a simple system that explains how consumers can become website visitors, leads, customers and promoters, simply by providing the right incentive every step of the way. This system is now known as the Inbound Methodology and describes how companies can ATTRACT strangers, CONNECT Visitors, ENGAGE leads and, finally, INSPIRE customers to become promoters.
In this article, we will focus on strategies that can help startups optimise each phase through an effective use of content, data-driven insights, technology and process automation.
Get started with Inbound Marketing
1. ATTRACT strangers
Before defining the channels and tools that can help your company reach its marketing goals as fast as possible, it is important to get to know your audience. One of the best ways you can generate valuable insights about your target audience is to create an Audience Persona, a fictional character that embodies the needs and goals shared by most of the people in your audience. You can conduct your research using digital tools such as forms or by organizing brief interviews and focus groups.
Audience research should become an ongoing process in order to continuously attract new visitors and learn as much as possible about relevant audience segments. This can mean collecting more specific data through the registration process of events your company might be hosting, or simply conducting your own research on what types of content your clients typically engage with.
Next, you can use tried and tested SEO strategies in order to make sure that your desired audience can find the amazing content you create. As you probably know by now, search engines evaluate different types of elements on-page (title tags, keywords, images, internal links) and off-page (inbound-links) in order to generate relevant rankings for different queries. However, Google and other search engines also factor in more global aspects such as website structure, design and user behaviour. In fact, SEO is becoming more and more complex as algorithms are becoming "smarter", so, before implementing your inbound marketing strategy, we recommend getting acquainted with the basic SEO principles outlined in one of our previous articles.
Although it won't necessarily help you improve your organic search ranking, as some rumours claim, sharing content through company owned social media channels is still a great way to reach users on the platforms they are most comfortable with.
2. CONNECT visitors
Encouraging website users to connect with your brand is a crucial step in the Inbound Methodology. At this stage your company should make sure that visitors know exactly what action is expected of them once they reach the website. However, as much as one would like to generate conversions quickly, a purchase might not be the best action to suggest to users who are just learning about your business. Instead, your company can choose to offer helpful content, like a case-study, to users willing to sign up for it. This will give them the incentive they need to learn more about your startup.
Whether your goal consists of newsletter subscriptions, e-book downloads or course enrollments, it is essential to make the process as simple as possible, by using a friendly form (keep it short!). So, only request information that can help you in developing a long-term relationship with the user, without asking for private information or too many details. And make sure your CTA reminds users what they will receive upon clicking the button. Steer clear of the generic "submit" or "click here". Find out more about how you can choose a great call to action and maximize conversion rates in one of the articles previously published on our blog.
3. ENGAGE leads
At this stage of the process it is time to start building a relationship with your leads through tailored content. By using a Customer Relationship Management platform like HubSpot, you can more easily automate and optimize your strategy in order to nurture leads and get them to convert.
A CRM platform will allow you to build an individual profile for each user and store all the relevant data about his/her interactions with the company. Using this information, the marketing team can then create personalized messages and send emails that users will actually want to open and read.
Sending countless emails with tailored messages depending on the lifecycle stage or other insights can seem like a rather tedious task. However, a CRM platform can help marketers automate the entire process.
So, for instance, if someone downloads a case-study about how your company's software has improved communication in a corporation, you can automatically send and schedule a series of emails containing related content. You can even customize the message depending on the pages users were most interested in while browsing your website.
All phases described in the Inbound Methodology are great opportunities to learn more about your audience, and the Engagement stage is no exception. Integrate your analytics with your CRM in order to see which segments engage the most with your content and actually convert.
4. INSPIRE Customers
Inbound Marketing doesn't just teach companies how to attract new clients, it also provides the tools needed to keep them coming back after they convert. You can nurture your relationship with clients by asking for their feedback through surveys or by offering them content specifically tailored to their needs.
Maintaining a steady flow of communication will help your company remain top of mind long a long time after the first conversion. At this stage, segmenting the email list is key. So, use the information acquired during previous interactions to create relevant messages for different groups depending on their interests.
Social Monitoring is an effective tool your marketing team can use throughout the entire conversion process and beyond. After all, comments, likes and dislikes are a great way to learn more about your audience and keep in touch with loyal customers. Answer all the questions in your Social Media inboxes.
It will take patience and effort, but in the end, it will be all worth it when customers become promoters. Despite all the technology and eye-catching advertising campaigns, word of mouth, an honest recommendation from a former customer, is still more powerful than any other incentive a company could ever offer a potential new client.
With inbound marketing, less is truly more. Good news for startups! Your startup does not need the largest audience money can buy, it just needs to engage the few who are willing to believe in it and tell their friends about it. And the only way to persuade them is to put their interests and goals first.
That's why inbound marketing encourages companies to learn more about their audience with each interaction, create audience segments based on shared interests and tailor messages accordingly. Startups don't really need to know how to create expensive advertising campaigns, they simply need to know their audience and create content that potential clients will want to read.