Build your own digital marketing platform with WordPress and HubSpot CRM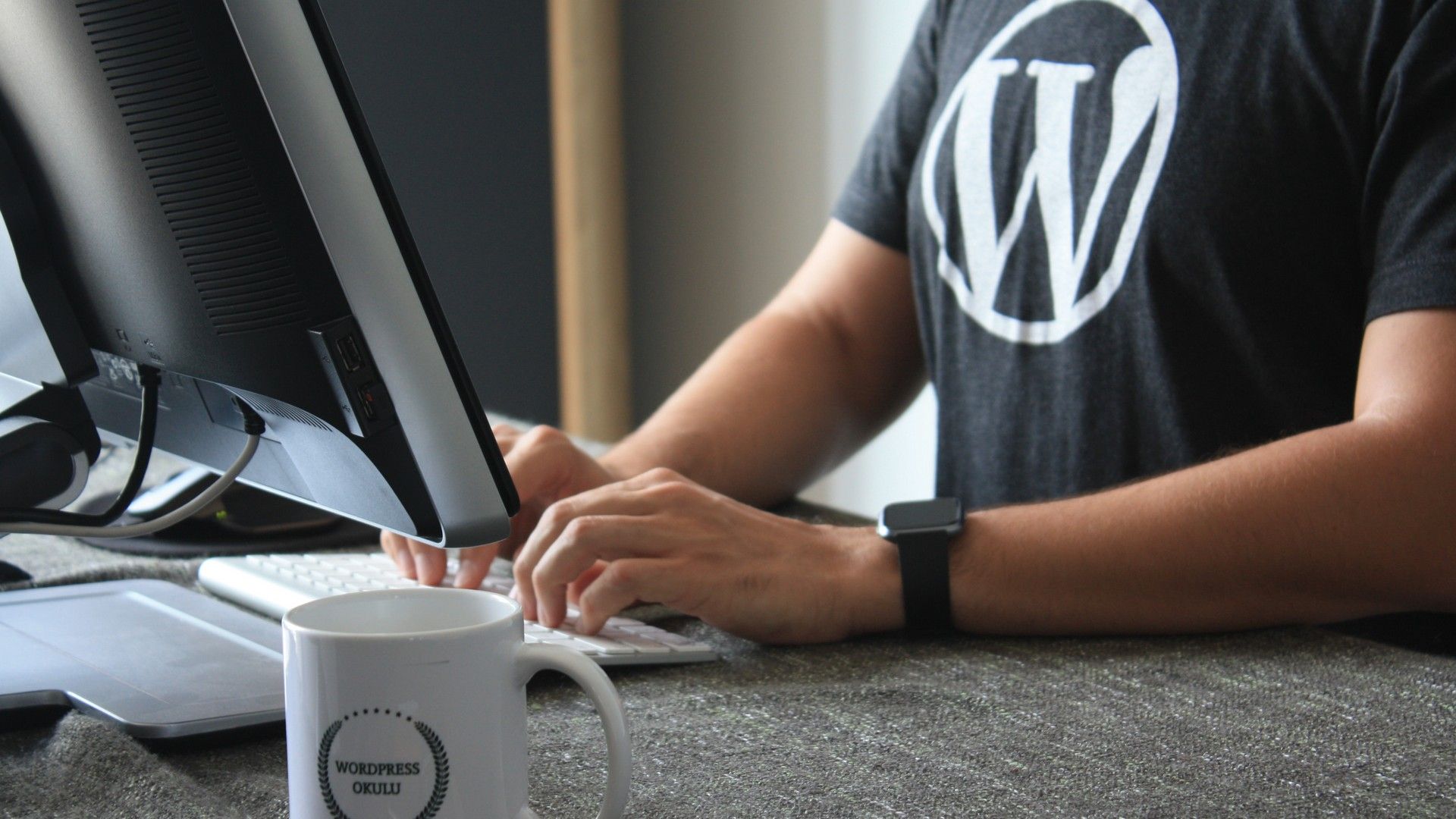 At a first glance, digital marketing might appear to be extremely different from traditional marketing. There are so many platforms, formats and strategies available for companies who are just starting out, that entrepreneurs frequently end-up delaying the decision-making process, for fear of making some dreadful mistake.
In fact, the secret to building a successful company is no different online and offline: the consumer's wellbeing needs to be at the core of all marketing efforts. Once, you understand this simple concept, using technology to your advantage becomes quite easy. Today, using the right tools and technologies, companies can develop a new more personal type of relationship with clients, by adapting their online communication in order to best complement consumer interests.
When companies choose to invest in their digital presence, they can reach their audience directly through advanced segmentation features and then build consumer loyalty by tailoring their message to specific consumer needs. Using the appropriate platforms, businesses can create detailed consumer profiles by collecting more and more data through each new interaction.
So, in other words, if they are to build a loyal consumer following using online campaigns, companies  need to implement systems that allow them to manage their relationship with consumers and provide the right content in order to keep fans interested.
There are a number of solutions available for businesses who are willing to jump on the digital bandwagon, and most of them include a CMS platform (Content Management System) and a CRM system (Customer Relationship Management). However, when choosing the right CRM and CMS platforms for your new business, you should take the time to review all the available features and make sure these systems can be easily implemented and can accommodate the needs of a growing company by offering multiple integration possibilities.
That's why, in this article, we will be discussing two popular online platforms that work great together, providing the resources new companies need with minimum costs. So, without further ado, let's immerse ourselves in the WordPress - HubSpot ecosystem and discover all the competitive advantages it provides.
WordPress
With over 60 million users worldwide, WordPress platforms support one third of all the websites active today. It is by far the most popular content management system in the world. And its success is not surprising, if we look at the software's ability to adapt to different communication goals. Plus, there's also a buzzing community that's permanently developing new tools and resources, that entrepreneurs can use to build their dream website.
User Friendly
WordPress platforms are equally friendly to developers, admins and visitors. Even the installation process is quite straightforward, so an entrepreneur can implement a chosen template without any special training. After implementation, the editorial staff and the marketing team can manage the website's content effortlessly thanks to a simple and intuitive interface.
You don't need to write a single line of code in order to access the platform's features, just select the action you want to perform from the main dashboard. Do you want to add an article? Sure. Format the image according to your specific requirements? No problem.
And WordPress also offers support for multiple users as well, so, each member of the team can access the information he or she needs. You can grant each employee the permissions they need in order to work as effectively as possible. This means granting limited permissions to freelancers who occasionally publish an article and granting editors or admins access to more advanced features: such as adding new sections and adding new users.
From a consumer perspective, WordPress-based platforms stand out by providing clearly structured information and multiple navigation options. Plus, the software is also well suited for creating mobile friendly websites that offer a great user experience on any device.
Versatility
WordPress has benefited immensely from being an intuitive, user-friendly content management system. However, the fact that WordPress websites can easily adapt to different goals and content strategies has also contributed to the platform's overall success. WordPress websites offer support for multiple types of content: text, images, video or a combination of all the aforementioned.
Thanks to its versatility, marketing teams can create any type of content they want and meet consumer expectations, without using FTP software. WordPress platforms are flexible enough to support the development of different types of websites: from e-shops, to blogs and corporate pages.
And regardless of the type of content your strategy is focused on, the platform enables your team to optimize it according to Google's requirements, helping your company's website claim its rightful place in Search Engine rankings.
Customization
The WordPress developer community has created over 55.000 plugins, so it's safe to say that there are plenty of plenty of customization opportunities available.  WordPress is in fact an open source software that's caught the attention of a large community of developers. It's no surprise that new plugins are permanently being built in order to improve website design and functionality. Luckily, there is even a plugin that enables users to easily install other widgets and plugins, using drag and drop.
Customization has never been easier. Using Elementor, anyone can create beautiful, unique, WordPress layouts, by placing the widgets exactly where they are required. Elementor even allows users to personalize widgets without writing a single line of code, so anything from text blocks to animated image galleries can be transformed in order to best represent your company's visual identity.
Plugins also help connect WordPress websites to CRM platforms such as Hubspot, enabling companies to implement a more effective content marketing strategy.
HubSpot
HubSpot is a customer relationship management platform that centralizes all the available information about consumers and their response to different marketing campaigns, thus offering all the necessary information for creating a consumer-centric communication strategy.
The system was designed to offer a truly integrated solution that includes custom features for marketing, sales, customer service and e-commerce. Thanks to HubSpot, all team have access to the information they need in order to effectively communicate with potential clients, guiding them further down the marketing funnel, one interaction at a time.
HubSpot even offers great support for content creation through its own CMS platform (available for a fee). However, if you choose WordPress for content management, your website can still be easily connected to your HubSpot account using a plugin. Once you setup and activate your account, you can connect your website, so that your team can access valuable information directly through it: HubSpot generated reports, audience segmentation, forms, pop-ups, email marketing and integration features.
HubSpot and WordPress work together perfectly. Website content attracts potential clients, while the customer relationship management platform helps employees guide customers towards the final stages of the acquisition process. In the following paragraphs we will highlight how HubSpot's features can help marketing, sales or customer service teams develop solid relationships with potential clients and generate sales.
Centralization: all the tools you need in one place
HubSpot is a complete sales and marketing platform that integrates all the tools marketing and sales teams need in order to create content (email templates, landing pages, forms and pop-ups), monitor campaign results through advanced reporting and manage all the information available on clients and leads. Besides these standard features, HubSpot also provides custom functions through its Marketing Hub, Sales Hub, Customer Service Hub and Commerce Hub.
Automation: more time for what matters for your business
HubSpot is designed to help companies manage large numbers of leads by enabling teams to automate certain repetitive processes and focus more on the message they want to convey and their strategy for getting it across. For instance, using HubSpot, you can create dynamic email lists, that get automatically updated, whenever a new contact meets the mandatory criteria.  Client contact information is also always automatically updated, so there's no need to waste precious time manually modifying information. One can even automate sending certain emails by associating this action with another objective. This feature is also useful for internal communication or for receiving special notifications when important clients respond to the company's ongoing campaigns.
Customer Relationship Management: build consumer loyalty through custom messages
As we've seen so far, HubSpot has some pretty useful features, but what makes this platform truly stand out is its ability to integrate all available functions in an effective way in order to help companies deliver marketing campaigns tailored to custom consumer interests. The platform's ability to store and organize all the information a business collects about any given client through marketing campaigns, website interactions or one on one conversations with members of the sales team, is probably its most significant competitive advantage.
With HubSpot, information is automatically stored, structured and made readily accessible, so that marketing or sales teams can adjust the existing strategies according to customer feedback. The platform offers a global perspective of both the customer's journey through the marketing funnel and the resources available to help him reach the final stage of the process and make a purchase.
Plus, with HubSpot, the first purchase is not the end of the consumer's relationship with the company. On the contrary, it's merely the start. HubSpot offers great support for Lead Generation, but it truly shines when you start using its Lead Nurturing features to build consumer loyalty.
To sum-up, HubSpot is a complex platform that can have a positive impact on company development, when you truly understand its features and the value of integrating other platforms such as WordPress.