21 SEO myths debunked before 2021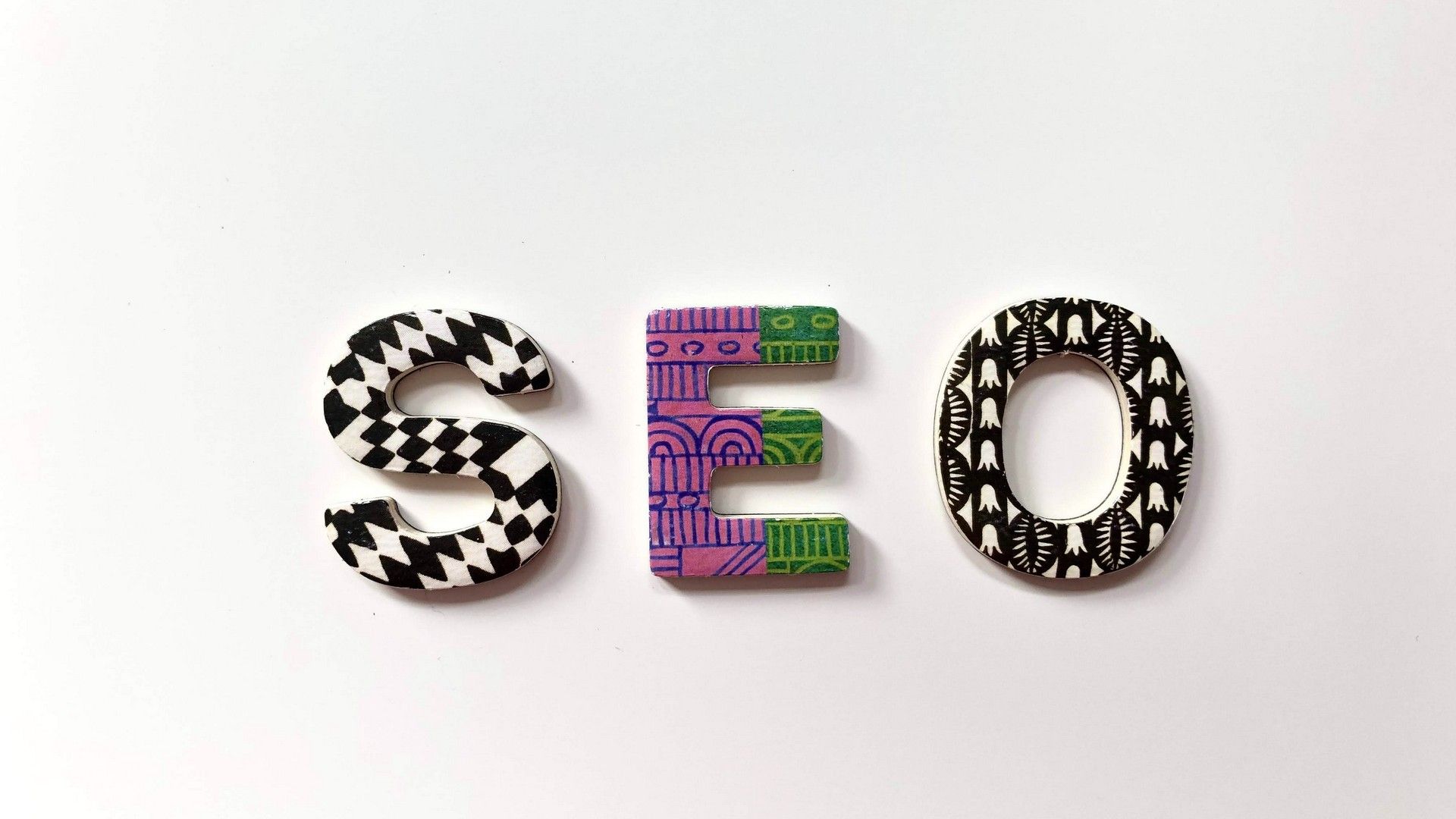 SEO is not an art, but it's not an exact science either. It's a continuous effort to find the right balance between content, user experience and search engine requirements. If it doesn't sound that difficult, think again. Although we can influence content and study consumer behavior, we can never truly know what search engines evaluate when their crawlers scan our pages.
Companies like Google seldom share actionable insights that companies can use in their SEO strategy, preferring to offer more generic guidelines that emphasize the importance of consumer experience. So, marketers and SEO specialists take it upon themselves to interpret the information available to the public, test different strategies and hopefully manage to improve their website's ranking.
However, sometimes, precious time and resources are wasted during this process, due to some SEO Myths that have permeated the Internet. These myths are all the more difficult to debunk since, usually, there is some truth to them, but not enough to support their rather decisive claims. So, in this article we will be analyzing 21 SEO myths in an attempt to restore balance and transform them into useful insights for 2021.
1. The number of inbound links is more important than content quality
This myth is so often presented as fact by people promising link building services, that it's easy to overlook the obvious: quality content is in fact the most effective way to generate quality backlinks. And search engines do prioritize quality over quantity, so make sure the right websites and people are recommending your company.
2. Create more pages to improve website ranking
Like most myths, this one is also based on truth. Content is perhaps the most important factor for website ranking, but more of it isn't necessarily better. In fact, not all of your website's pages will be indexed, and some might just be indexed temporarily. If the content on one of your pages is too similar to the one on another, that page won't be indexed. That's why your company's main focus should always be content quality and creating pages that actually drive traffic.
3. Keywords are the most important factor in determining search ranking
Ever since 2013, when Google launched Hummingbird, algorithms have been getting better and better at processing natural language, instead of relying heavily on keywords. In recent years, we've been witnessing a paradigm shift from keyword-focused SEO to topic-focused SEO.  
So, today focusing on just a few keywords will not help your website rise in search rankings, as now hundreds of variations and phrases are associated with any given topic. Consequently, the best strategy is to provide comprehensive clusters of articles about your subject of choice, focusing on common user needs and problems, in order to make sure potential clients find the information they are searching for.
4. Don't link to other websites
This is obviously a myth. If your website's goal is to provide quality content that generates backlinks and helps users solve their problems, then linking to other websites is inevitable. You cannot offer truly informative articles without using insights from others. It's simply the way of the Internet and it will not impact your SEO score. Just make sure to use the "nofollow" attribute when you're linking to an ad or a page you would rather not be associated with.
5. Local SEO does no longer matter
In today's global market, what impact could local SEO still have? According to Social Media today, 46% of all Google Searches are looking for local information. So, by abandoning this type of SEO your company stands to lose almost half its potential customers. Plus, customers are much more likely to purchase a product or service from a local business.
6.  You don't need to optimize images
Well, images do impact SEO, for better or worse. If you include too many images this will slowdown loading, thus severely damaging your ranking, as Google openly favors websites with shorter loading times. Search engines like Google actually pay attention to images and use both their URLs and file names in order to identify them. However, if you want to make them more visible you can create an image sitemap. Tags are also important for letting crawlers know where images are and what they're about, so don't forget to add an <alt> tab and to use the appropriate < img > or <picture> tags in HTML.
7. SEO optimization for mobile is not essential
Optimizing your company's mobile website has been important for years, but since 2019 it's become mandatory. For new website's at least. Google is now practicing mobile-first indexing, meaning that the quality of your mobile website is more important than the quality of your desktop website when it comes to search engine ranking. And this shouldn't be a surprise since mobile devices account for over 60% of Google searches.
8. Stay away from low-volume keywords
It's once more a question of quality over quantity. While high-volume keywords drive traffic and attract visitors interested in a more general topic, low-volume keywords are often more specialized and attract only users who are interested in a particular, more well-defined area. And if their area of interest happens to coincide with your company's area of expertise then they are far more likely to convert than a user who's only vaguely familiar with what your business is all about.
9. User Experience is not essential
Google is invested in delivering useful content to users and it has optimized its search algorithm throughout the years in order to achieve this goal. So, websites that offer a poor user experience and have a slow loading time, for exemple, will be placed at the bottom of search results. In order to make sure your website can make it to the first page, it's important to optimize user experience and constantly monitor certain KPIs such as page load time, bounce rate or time on page.
10. The H1 tag should only appear once on each page
As for most myths that restrict how websites can best create interesting content, this myth has no real foundation since Google's priority is delivering quality content. In other words, if adding an extra H1 tag on your page will help you create a better user experience you shouldn't really worry about it damaging your SEO score.
11. Meta Descriptions are going to help my website skyrocket to the top
No matter how much attention your team pays to optimizing HTML tags, including the Meta tag, this optimization will not, on its own, help your website be amongst the first results presented to users. In fact, meta descriptions are not even considered a ranking factor by search engines. However, this does not mean they don't impact your website's ranking at all. Meta descriptions are displayed under the website's link in search results and, if well-written, they can convince users to click. And as we've mentioned before, Google prioritizes user experience, so the more users visit your website and stay, the higher it will rank.
12. Pop-ups negatively impact search rankings
Not all pop-ups are created equal at least not when it comes to search engine rankings.  Google has started penalizing "intrusive" pop-ups since January 2017, but the good news is pop-ups that don't restrict user access to content, thus disrupting the user experience, can be used without negatively impacting SEO. Make sure you harness their full power by offering a relevant offer when using them to collect leads.
13.  Website security does not impact rankings
Ever since 2018, URLs that don't encrypt data using SSL technology (Secure Sockets Layer) are displayed by Google with an attached "Not secure" label. But does having an HTTP instead of an HTTPS protocol really impact website rankings? According to Google, implementing SSL in your website will give your platform a competitive edge. Not to mention that users are more likely to explore your website if they feel safe.
14.  My domain will rank higher because of its age
The truth is that after two or three months, domain age won't impact your website's ranking anymore. In fact, most new websites rank poorly in the beginning simply because they either don't have enough valuable content or content has not yet been indexed properly. However, if you want to make sure that your website is "old enough", you can always launch it as soon as possible with a simple Under construction or Coming Soon landing page and still offer your team enough time for development.
15. Submitting your website to Google ensures it is indexed properly
Although submitting an updated sitemap to Google can help its crawlers find and index new content faster, it is by no means a necessary step in order to make sure your website is found by Google in the first place. Google's web crawlers will find your website and evaluate it, so it's best to focus on producing quality content.
16. Paid Search can impact organic rankings
Paid ads are a great way to bring visitors to your website and to test different keywords in order to see which perform best. However, your website's ranking in organic search is determined solely by the index database and is in no way connected to the ranking of your sponsored links.
17. SEO is something the IT team should handle
The IT team does play an important role in designing a SEO compatible website and including all the on-page SEO elements such as meta tags. They might even use SEO tools and suggest some relevant keywords for your business. But if your company's website is to rise to the top of Google search rankings you will need to make sure that you are also generating backlinks. The best way to achieve this is by creating great content and we all know the IT team can't really help you do that.
18. Social Media helps you rank higher
This is a tricky affirmation that can easily be misunderstood. Granted Social Media can help you generate links and citations, and these links can improve your ranking, but simply having a Social Media account and publishing your content on your own account will not help your website's SEO score. So, in the end it all comes down to creating quality content that users will want to share with others.
19. Home is where the content is
Your homepage is like a virtual business card. It's the first thing potential clients see when they are looking for a company and that's why most companies use this page to present all the information users might be interested in. However, the homepage should never offer all the possible information about your company, just enough to build trust and keep users interested.
A homepage that has too much information will make for an unpleasant user experience, requiring extra-effort from users just looking to learn the basics. Unfortunately, there is no magic number of words that guarantees great results, it's just a matter of offering enough information to explain what your company does and how it provides value to clients, without cluttering the page with non-essential details.
20. Google traffic is the only traffic that matters
While organic traffic from Google is important, your website can benefit from other types of traffic as well. For instance, if your company offered data to an important financial blog that referred users back to your website to download the complete report on a given industry, the increase in traffic, as well as the link itself will impact your website's ranking. Unfortunately, by focusing exclusively on Google traffic, companies miss out on opportunities to build relationships with other companies and relevant websites in their industries.
21. Once your website is performing well in Google search rankings, there's no need to keep working on your SEO strategy
Setting up an SEO strategy is not a one-time project that once optimized will keep delivering great results indefinitely. Google frequently changes its algorithms and these changes directly impact how well websites perform in rankings. Just think about the impact your mobile website has on your SEO score, this was not the case 3 years ago. Constantly adapting your company's SEO  strategy can be a challenge, so it's best to keep an eye on updates and conduct a SEO audit once a year, to see what areas require significant improvements.